Looking for Gift Ideas for Your PTO President? Or Unique PTO Board Member Gifts? Here's What to Consider
American author and cartoonist Dr. Seuss once said, "Unless someone like you cares a whole awful lot, nothing is going to get better. It's not." This sums up what volunteerism is all about. And this is where the goodness of volunteer groups like parent-teacher organizations (PTOs) help do good work to make improvements both big and small.
What is the Difference Between PTOs vs. PTAs?
Parent Teacher Organizations are often referred to as PTOs and it is the more general and all-encompassing term for the parent-directed organization that collaborates with teachers to support the educational community. Similarly, Parent Teacher Associations (PTAs) are also parent-led and volunteer-based, but they are affiliated with the national PTA governing body which is a more official designation.
While PTOs are more unofficial groups, they are still quite structured and support fundraisers, events, and other volunteer events to improve the school community for teachers and students alike. As both these groups are completely composed of volunteers, these individuals invest their time and talents without getting paid. So small gifts and gestures of gratitude whether it's for an incoming PTO president gift or unique gifts for PTO board members can make for a meaningful impact. As you read this blog, please note that for the purpose of this blog, the terms PTO and PTA can be used interchangeably.
Considerations for PTO Thank You Gifts
Are you a school administrator? Teacher? Coach? Parent of a student or students? Or maybe you're involved with the PTO yourself? If you work in education or have school-aged children, you know the impact that PTOs have on the school community. And whether it's the end of the year, the last term for the PTO president or board member, a holiday, or just because, PTO thank-you gifts can go a long way.
Here are some ideas and considerations whether it's a gift for an incoming PTO president, unique gifts for board members, or a gift to support the PTO's initiatives for the year.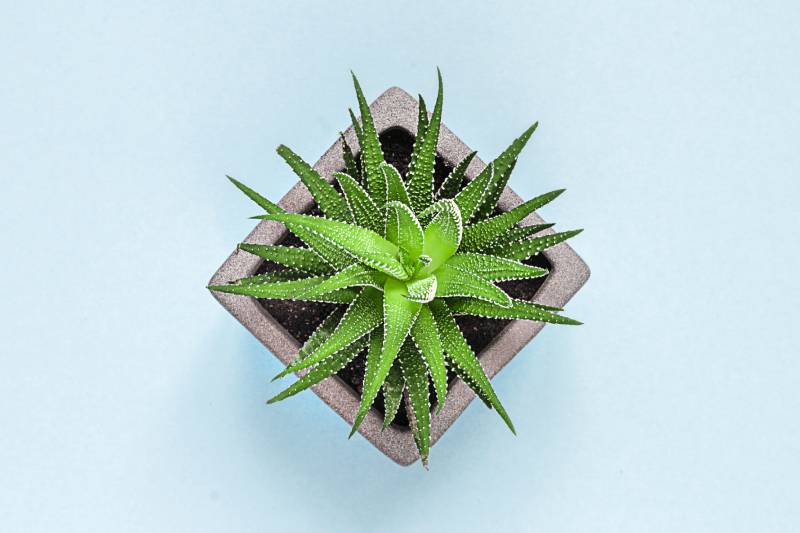 Small and easy-to-care-for plants for individual PTO thank-you gifts
Small potted plants can brighten up a workspace, and it's a gift that PTO members can appreciate in their homes for years to come. Opting for a low-maintenance plant that can be easily be kept alive makes for a nice gesture. Snake plants, lavender, golden pothos, aloe vera, succulents, and orchids are great options.
Similar to plants, you can consider giving a variety of seeds with a small pot and other plant care supplies to make a small grow-at-home kit. You can even take it a step further and get students and other school staff involved by signing the pot or making painted thumbprints on it to really personalize it.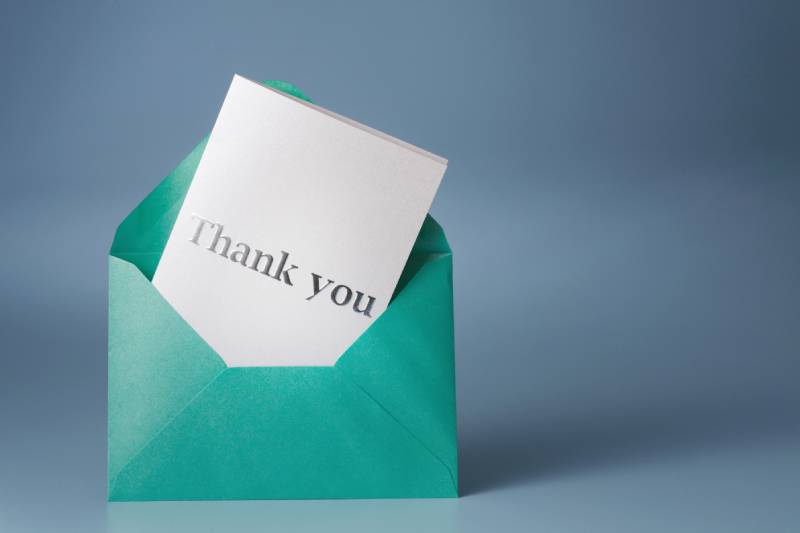 Personalized notes of gratitude from students and teachers make for memorable PTO thank-you presents
Sometimes the art of a handwritten note can go a long way. This is a great way to have students involved to thank the PTO for the various initiatives that perhaps the students may not otherwise have known who was instrumental in the initiative. PTO groups often will fill backpacks with snacks, give teachers gift cards, organize ice cream socials, and host fundraising initiatives to help improve various aspects of the school.
Organizing a school-wide thank-you note-writing program to capture words of gratitude from students and teachers alike can be collected and presented to the PTO members to remind them that the work they do does in fact matter. Don't underestimate the power and meaning of handwritten notes and cards expressing gratitude.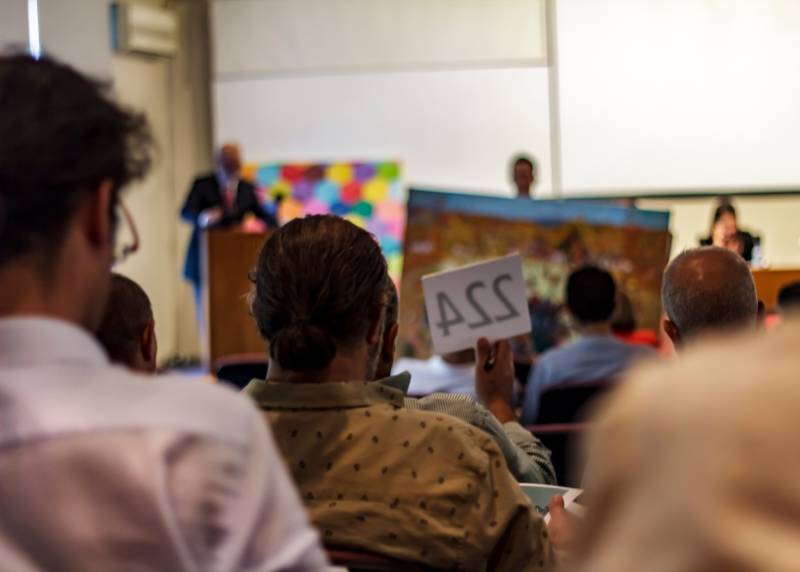 Donate a gift item for future fundraising events, raffles, auctions, etc. to get the new PTO president started on the right foot
PTOs are often tasked with organizing fundraising events and collecting appealing donation items that are always in need. So instead of giving PTO members individual gifts, gifting the PTO an enticing item – think gift cards, jewelry, experiences, hotel stays, gourmet gift baskets, etc. – that can be raffled off as it's a gift that will keep on giving and will support the overall mission of the PTO and the school.
Plus, if there is a new incoming PTO president, gifting a donation item for a future fundraising event will make a great impression and impact.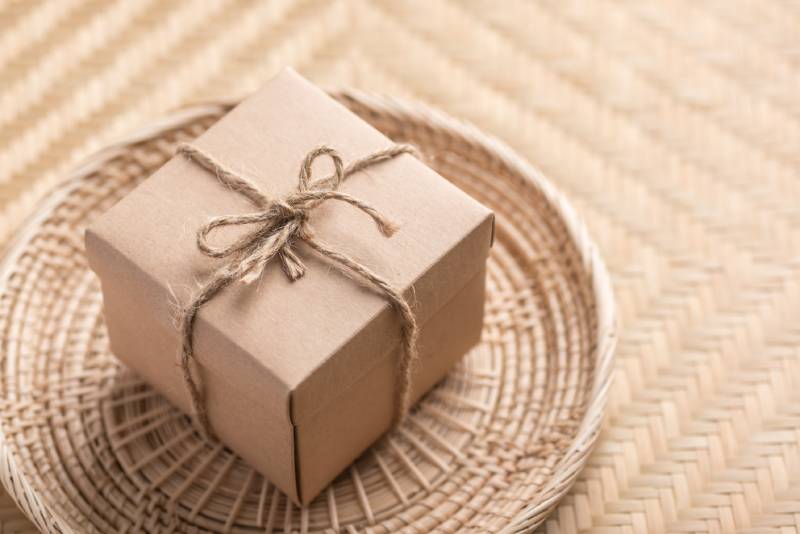 An organized and fully digital group gift for a PTO president or PTO board member
It's not an easy feat to pull a group together and be on the same page when it comes to the process of selecting the right gift or gifts, collecting funds, and then finally sharing the gift with the recipient(s). It can be a big undertaking and create more work than seems worth it. This is where the full online experience of GiftCrowd comes in. With GiftCrowd an unlimited number of individuals can be invited to contribute any amount of their choosing to be collected and then distributed to the gift recipients. GiftCrowd takes care of the whole process for you! For the gift recipient, there is no shortage of options and combinations to choose from. The whole process is online and fully managed by GiftCrowd so it's hassle-free for you!
When the individuals receive their GiftCrowd gift they will be able to select from a single brand or split the amount of the gift amongst a few of their favorites to pick out what they want, need, and love. It's a completely digital and online shopping experience for all parties. And it's a simple way for PTO gifting whether you're doing it solo or teaming up for a group gift.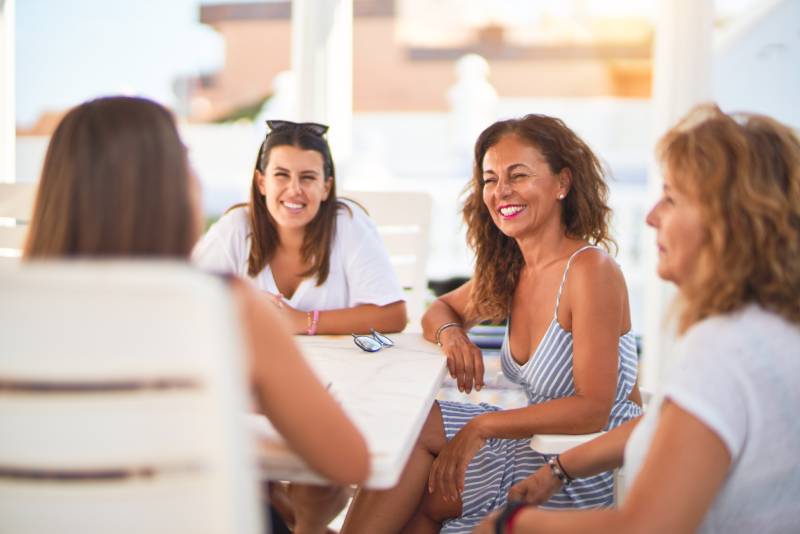 Small Gestures Make a Big Difference and Leave a Lasting Impact
The entire PTO board and PTO president work diligently throughout the year to enhance the educational experience for students while fostering a strong school community, so to show gratitude for a job well done, a small gift for a PTO president can go a long way. Little acts of kindness matter. Remember, like Dr. Seuss said, caring a whole lot makes everything better.