How to Organize the Best Group Gift for Teachers: A Guide for all Parent Organizations
According to a Japanese Proverb, "Better than a thousand days of diligent study is one day with a great teacher." Great teachers can certainly have a great impact both short- and long-term in students' lives.
Our teachers are the backbone of our education system and play an instrumental role in the future of our students and children. Recognizing and appreciating these incredible individuals can take many shapes and forms when it comes to saying, 'thank you."
One of those ways is organizing a group gift for teachers. This is particularly relevant during teacher appreciation week, but in reality, teachers should be appreciated all year long, and there doesn't have to be a season or holiday to show them gratitude.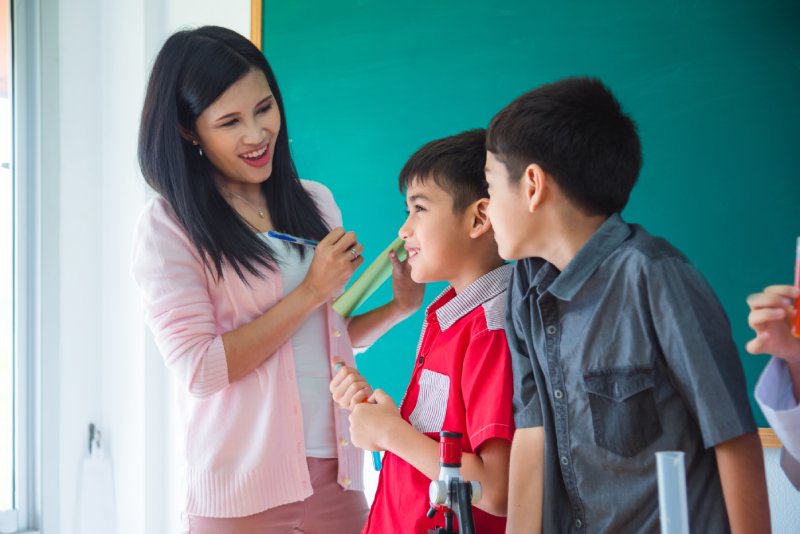 PTOs, PTAs, and Teacher Group Gifting
With approximately 60,000 parent-teacher organizations (PTOs) in the United States and over 24,000 parent-teacher associations (PTAs), these groups have a significant influence when it comes to going above and beyond not just for students but for staff and educators at the schools.
PTOs and PTAs play a significant role in doing good in schools and giving back. These instrumental groups raise much-needed funds for school programs, organize fundraising events, facilitate programs that benefit students' health, improve relationships with parents and students as well as teachers and parents, as well as strengthen relationships in the community. They add tremendous value to the school systems.
One of the many areas they are often known to spearhead is organizing group gifts for teachers – whether it's for holidays, special occasions, or teacher appreciation week. Organizing teacher appreciation gifts from Parent Organization is one of the many responsibilities that often fall on these volunteer groups. We always think it's better to give than to receive.
So How Do You Organize Group Gifting for Teachers?
The word "organizing" may conjure thoughts of added work and stress and responsibility, but it shouldn't, especially when it comes to organizing group gifts for teachers.
In this post, we'll highlight the six steps when it comes to organizing Parent Organization teacher gifts.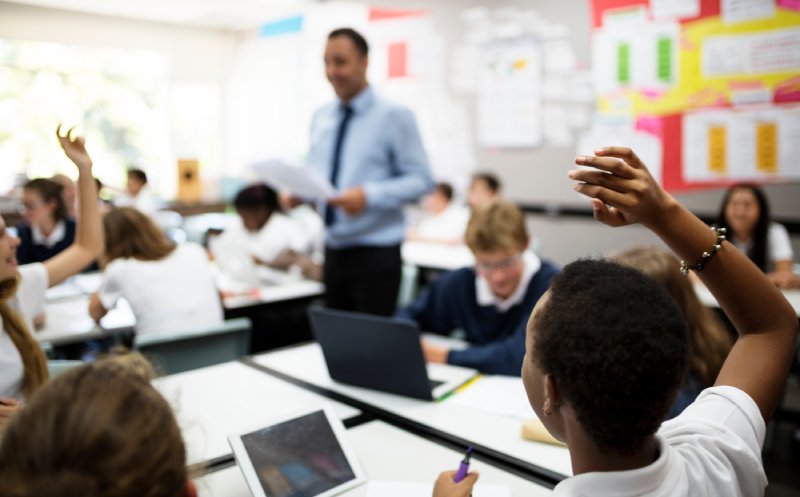 6 Simple Steps for Organizing Parent Organization Teacher Gifts for Teacher Appreciation Week and Beyond
Set a goal and shared objective when organizing PTO teacher gifts.
There certainly is some level of organization needed to make sure all goes smoothly, enough funds are collected, the teacher appreciation gifts are decided upon, distributed, etc. Decide on a central group gifting lead or a small Parent Organization teacher gift committee. Every group needs a coordinator and a main point of contact for questions and to help organize a group gift.
Plus, maybe you want to take it a step further and distribute the gifts during a luncheon or other school-wide event to further thank and recognize the educators in your and your children's lives. Organizing an event like that will take resources and an added level of planning.
Like an article from PTO Today states, be sure to think like a teacher. If time allows and you have the volunteers to do so, you may even want to survey the teachers to find out more about what motivates and interests them when it comes to teacher appreciation gifts.
Put together a comprehensive list of teacher gift recipients and check it twice.
You'll want to work with the school administration on this to ensure that no teacher or staff member is left behind and that you have all the correct emails and contact details for each teacher. Many people in addition to teachers go into making a school run smoothly, such as custodians, bookkeepers, and more. You'll want to make sure you receive a comprehensive and up-to-date list so as to not leave anyone out or behind inadvertently. This is definitely where you will need to solicit some extra help.
Organizing a school-wide group gifting initiative is no small feat, so don't be afraid to ask for help. Having sub-committees and working together with the school administration are critical to making your teacher appreciation gift a true success and positive experience for all those involved.
Write a letter to parents and others in the school to get them engaged in the group teacher gift.
Invite individuals – parents and guardians – to contribute what they wish to the teacher group gift. Be sure to have email addresses so you can email the details and a shareable link to help spread the word. Encouraging your initial outreach list to share with their network can easily help increase the number of contributors and the value of the gift. Explain the reasoning, how many individuals will be receiving gifts, deadlines for contributions, what teacher gifts will be purchased, etc. Having a letter both emailed and mailed and even a phone call campaign can help inform and engage the school community.
Communicate the details of the teacher appreciation gift collection process.
Communicate with potential gift giver(s) and provide updates. It's important to share the details of the gift, information on the recipients, any deadlines to contribute, and if appropriate, a suggested amount, as well as how the initiative is tracking towards its progress. Always err on the side of over-communication.
Collect stories and words of wisdom to show teachers even more appreciation.
Another group in the Parent Organization could be responsible for soliciting remarkable stories of the impact teachers have had along with hand-drawn pictures and handwritten notes from students to share and pair with the teacher gift funds being collected. Sometimes the best teacher appreciation gifts are personal and sentimental. Plus, if you're planning a teacher appreciation luncheon or some other group activity, this is the perfect venue to share these appreciation gifts with the teachers as a collective group.
Give a post-gift update to all those who participated in the PTO teacher gift.
Be sure to update all gift-givers on the total gift amount collected, share when the gift will be received, and thank them for their contribution. It's important to make sure they know that their money went to a great cause and to meaningful teacher appreciation gifts. Also know that showing gratitude should extend throughout the whole year, not just during teacher appreciation week. While perhaps that week is your big annual Parent Organization teacher gift initiative, planning even small acts of kindness throughout the year will go a long way. It's important to also let the teachers know who contributed to the gift so they can return the proper thanks as well.
The Best Teacher Appreciation Gifts Leave a Lasting Impression
Keep in mind that not all gifts have to be physical items that need to be wrapped and delivered. Sometimes the best gifts are the ones that the gift recipient can pick and choose themselves. Organizing teacher appreciation gifts from GiftCrowd may just be what your Parent Organization is looking for.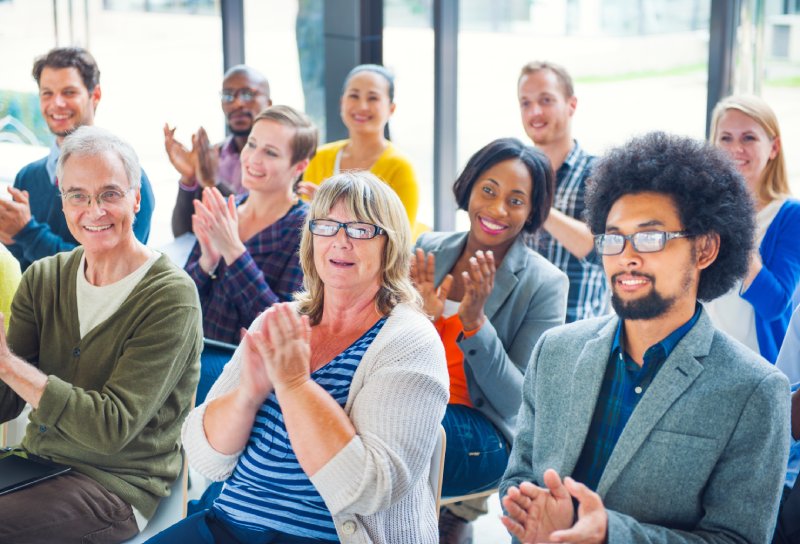 Here's how GiftCrowd makes it easy for organizing great group teacher appreciation gifts.
Have a member of your Parent Organization create your teacher giftings page.
Enter the list of teachers and staff you wish to gift along with a deadline for parent contributions. You can also suggest a contibution amount, if you wish.
Invite parents and others to contribute to the group teacher appreciation gift.
By sharing the link to the teacher gift page, participants can join the gifts they want to join and contribute as much or as little as they wish. You can also include all the relevant details when the invite email is distributed.
Parents chip in.
Parents or guardians can then contribute the amount of money to the gifts they wish and include their own personalized greetings for individual teachers or staff. Many Parent Organizations do not want to or are not permitted to handle the money per their by-laws. When using GiftCrowd, money is collected directly by GiftCrowd, eliminating a possible challenge. Plus, all parents or guardians can join by contributing what they can afford with never exposing how much someone gave.
Gift recipients choose the gifts they truly want.
Teachers and staff each receive an email with their personalized greetings and the total gift amount. Teachers can choose how to redeem the amount they received into gifts of their choice from over 400 leading brands. They can split the amount across several different brands if they wish. They can even send personalized thank-you notes online – making the entire experience fun and easy.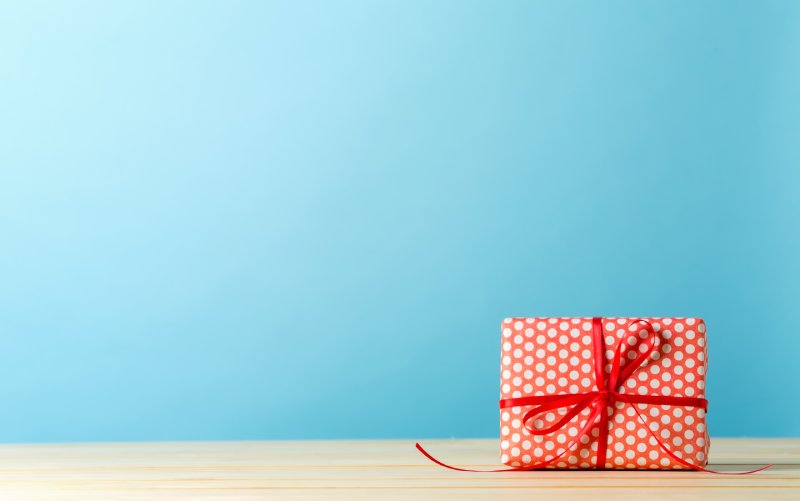 We started this blog with the proverb, "Better than a thousand days of diligent study is one day with a great teacher," and we will end with it too. All our truly incredible teachers deserve recognition all year through. Let GiftCrowd be a small yet incredibly meaningful part when it comes to teacher appreciation gifts any time of year.
Organize PTO Teacher Gifts Today