Saying Thank You: The Best Gifts for Teacher Appreciation Week
Gratitude. Acknowledgment. Gratefulness. Recognition.
These are all synonyms for the word "appreciation".
And while teachers and educators deserve appreciation each and every day, May 8-12 marks teacher appreciation week 2023, while May 9 is National Teacher Day (in the USA).
Recognizing the Importance of Teachers: GiftCrowd's CEO Discusses Easy and Rewarding Teacher Gifting Platform
"Teachers are the backbone of our education system and instill knowledge and life skills in our children. Though Teacher Appreciation Week and National Teacher Day are annual events – we should celebrate and recognize these deserving individuals each and every day. At GiftCrowd, we're proud to offer a platform that makes teacher gifting an easy and rewarding experience for all parties," shared Eshed Doni, GiftCrowd's CEO, and Founder.
Having teachers in mind, let's begin to dive into some of the 2023 teacher appreciation week, day celebration ideas with a little history.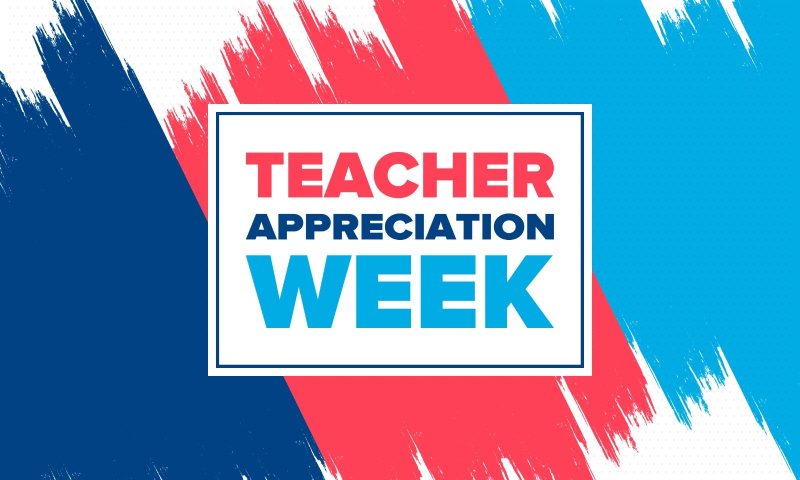 History of Teacher Appreciation Week
What is Teacher Appreciation Week?
Teacher Appreciation Day finds its roots dating back to 1953 with 1st lady Eleanor Roosevelt pushing the 81st Congress for the first-ever official day to recognize educators.
Teacher Appreciation Week is celebrated by teachers, students, parents, communities across USA.
What Makes Teacher Appreciation Day So Special?
Teacher Appreciation Day is about honoring teachers and appreciating their everyday efforts, important for the future generations of American children.
It wasn't until the 1980s that it became a nationally recognized holiday when the National Education Association (NEA), joined forces with Kansas State and Indiana State Boards of Education to lobby Congress for formal recognition.
March 7, 1984, marks the 1st nationally recognized National Teacher Day. Ever since then, The NEA celebrates National Teacher Day each year on the Tuesday of the first full week of May. Sources: NEA.org, Schoolyard.com
What are some Best Gifts For Teacher Appreciation Week?
6 Teacher Appreciation Gifts to Express Your Gratitude
Simple "thank you gifts " can go a long way, but sometimes a little something extra can go even farther to truly express your gratitude.
While it may be tempting, skip the cute "best teacher signs," "classroom supplies" , or inspirational planners, and give those deserving teachers a gift that is meaningful and a bit more personal. In this blog post, we'll highlight the best 6 gifts for teacher appreciation week.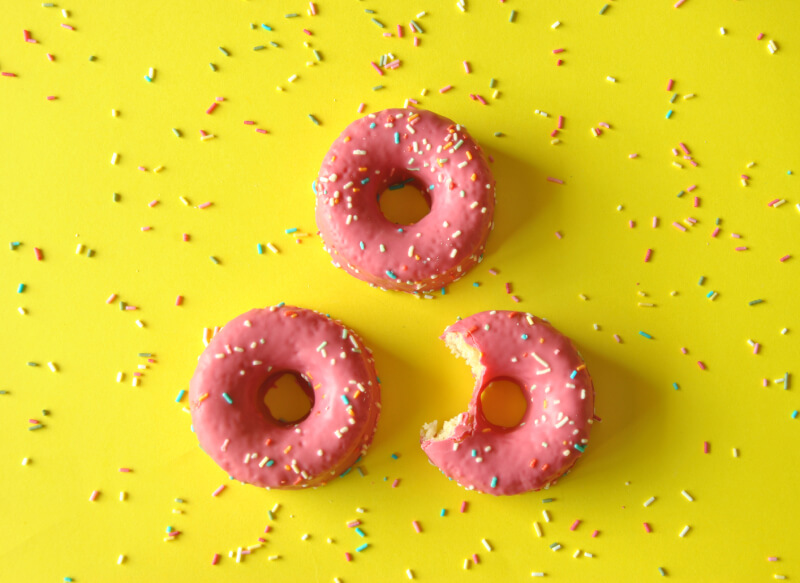 Something tasty as a gift
Who can resist a delicious treat, especially when it's something you don't indulge in every day?
A caffeinated snack basket filled with caffeine-infused treats, donuts, or cookies from a gourmet local shop, or maybe even some homemade cookies can all make the perfect thank-you gift for teacher appreciation week.
These tasty gifts can be shared with other teachers, and students or to bring back home to their families.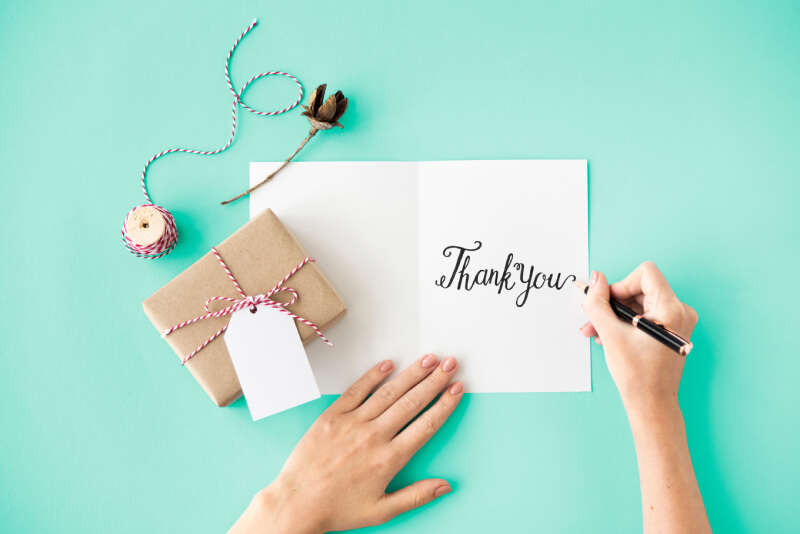 Homemade cards
A picture is worth a thousand words, right? Then a homemade card with some homemade art can certainly help express your gratitude as well as your child's acknowledgment of teacher appreciation week. It's a simple and cost-effective gift to meaningfully express "thanks" to your teachers. We've heard stories of how teachers often save these notes of gratitude for years and years to come, reminding them that what they do truly matters and the impact they have.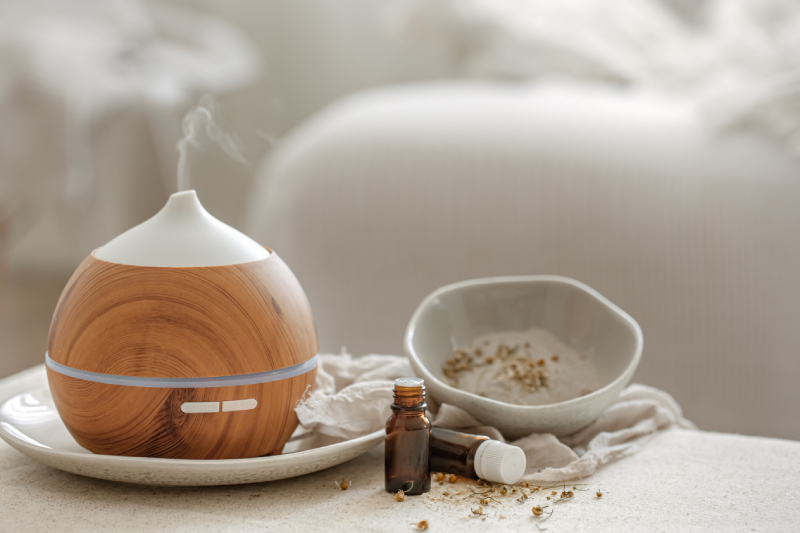 Essential oils
Breathe in and breathe out. Essential oils can be a great teacher gift for a little self-care. It gives them the option to bring it home or perhaps they may opt to keep it in the classroom. Every essential oil has a distinct benefit. For instance, peppermint oil is cool and refreshing and can awaken the senses and clear air passages, while lavender promotes relaxation and improved respiration. Don't forget the essential oil diffuser as well to complete your teacher appreciation gift.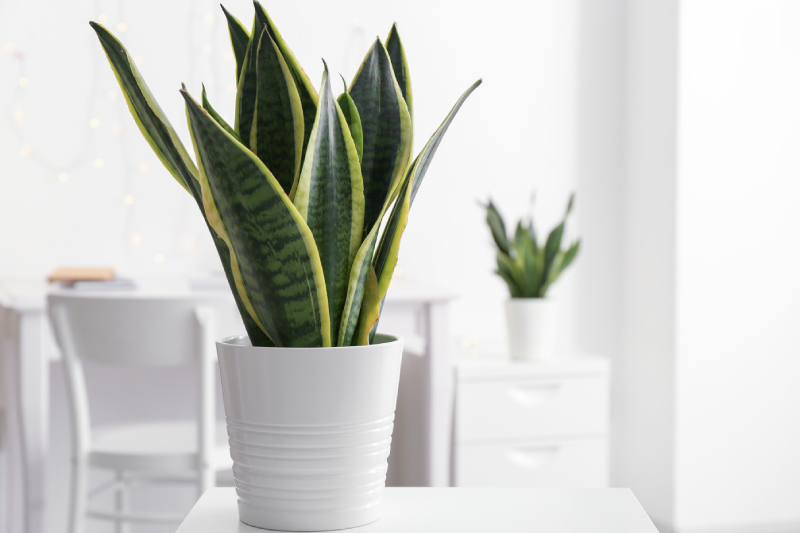 A small and easy-to-care-for plant
What do snake plants, Chinese money plants, and spider plants all have in common?
They are easy to care for and look nice too! For National Teachers Day, consider gifting them some greenery. It's a great gift they can choose to keep in their classroom or bring back home and either way these indoor plants help to increase air quality, reduce stress, and improve overall well-being.
Decorating their classroom
This one may require a little more planning, approvals from admin, and some stealth, but as long as you contact the right people, you should be able to put up some thank you signs, banners, and balloons in the classroom to recognize them during teacher appreciation day and week. You can kick it up a notch by having the students all write notes and draw pictures for them and have it wrapped in a nice bow and bundle to place on the teacher's desk. You could even pair this with the idea of some tasty treats as a combo teacher gift!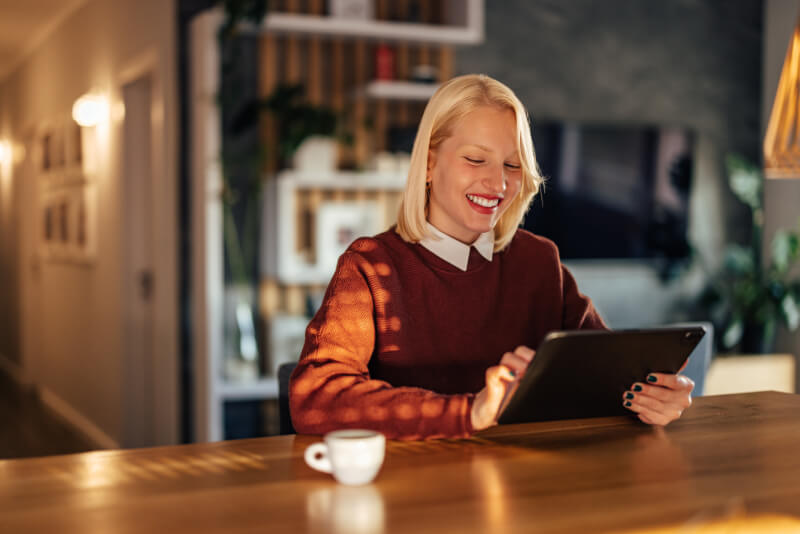 A meaningful gift they can pick out themselves
Raise your virtual hand if you enjoy a little online shopping from time to time. Our guess is that you raised your hand. Perhaps one of the best teacher appreciation gifts is one they can pick out themselves.
With GiftCrowd's simple and fully online gifting platform, no matter your budget, you can digitally send funds to your teachers so they can select their own gifts from more than 400 well-known brands.
Also, it enables you to easily invite and team up with others to contribute, so your teachers can receive an even higher-value gift and split up the monies collected between the brands they use and enjoy – think Nike, local spas, Amazon, and even travel excursions.
Championing teacher appreciation week can help teach your children about the art of gift-giving while strengthening relationships between educators and you as a parent.
Plus, so many teachers go into their own pockets to pay for things throughout the year, giving them something just for them can go a long way. And, let's face it, who doesn't enjoy receiving a gift now and again – it brings joy to both the giver and the recipient.
If you're looking for the best teacher appreciation gift, let GiftCrowd be your one-stop shop so your teachers can treat themselves to a meaningful and usable gift they will appreciate and enjoy.
Do you give a gift for teacher Appreciation Day?
Absolutely!
Give the Best Teacher Gift for Teacher Appreciation Week