Ideas for Group Bridal Shower Gifts
Bridal showers are a time to celebrate, honor, and express love for the soon-to-be Mrs. But what's the origin of bridal showers? How and why did wedding shower gifts start? What are some unique bridal shower gifts?
The origin of bridal showers found its start in 16th century Holland and was an alternative to the dowry system. Small gifts and favors from family and friends were given to the soon-to-be Mrs. to get started in her marriage, even if her family was not able to afford a dowry. And the term "shower" became commonly used during the Victorian era in the United States when women gathered to celebrate and gossip and often placed small gifts in a paper parasol that would "shower" over the bride-to-be.
So, while the concept of a dowry and paper parasols may be part of bridal shower history, wedding showers are still very much a common occurrence with the same foundation of showing the bride extra love before her big day with special gifts to embark on her new journey in married life.
Today, most individuals will spend $50-75 on wedding shower gifts, and it's becoming more and more common to go in on a group bridal shower gift. This is especially true to give the bride-to-be and couple a higher-end gift that they have on their wedding registry that may be out of the price range for an individual to gift. Regardless of the occasion and there are a handful of benefits when it comes to group gifting.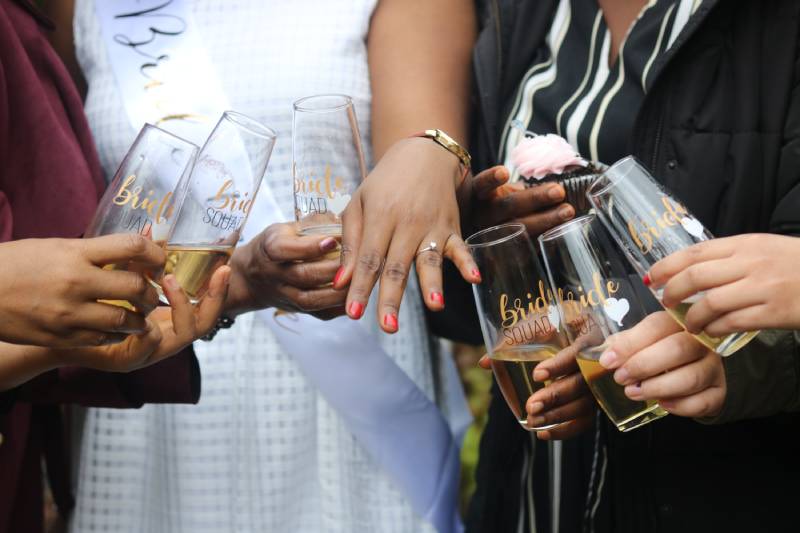 Throw Her a Bridal Shower as a Unique Bridal Shower Gift
Not all gifts have to be physical ones that need to be unwrapped. Giving her an experience with a group bridal shower gift from bridesmaids can be hosting the bridal shower itself. Agreeing on a bride-approved theme, selecting a venue, sending out invites, picking out the menu, organizing some kitschy games, and making bridal shower favors all come together to make for an ideal celebration.
Instead of buying items off her registry, consider a wedding shower as her gift. Group gifting a bridal shower will be one that will create lasting memories that will be cherished forever and will probably be much more meaningful than the food processor on the wedding registry.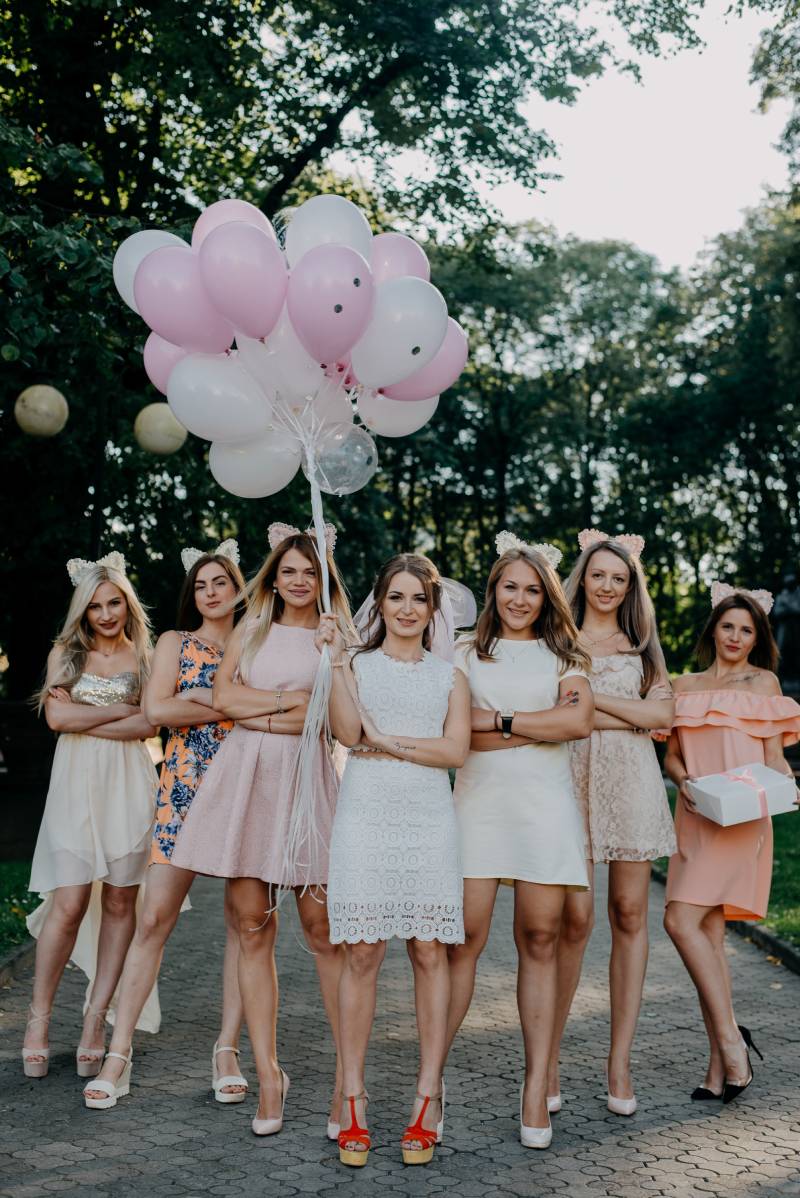 Host Her Bachelorette Party as a Group Bridal Shower Gift From Bridesmaids
Another common tradition that has evolved over time is the bachelorette party. Events and experiences often have much more value than physical items, so this is another opportunity to organize a truly memorable event for the soon-to-be Mrs. Give the gift of hosting the last fling before the ring with a night on the town as a group bridal shower gift from bridesmaids.
From organizing the invite list, scheduling activities, and picking a location that fits the bride's personality (e.g., bar hopping, cooking class, dance lesson, wine tasting, live music, beach day, paddleboarding, hiking, etc.), there are a lot of facets and jobs to make for a fun weekend. Plus, with all the logistics and costs, throwing a bachelorette party makes for a perfect bridal shower group gift. If you still want to give the bride something to unwrap, at her bridal shower, you can wrap up her favorite bottle of bubbly and include a heartfelt note including the details of the upcoming bachelorette party as the group gift. Experiences make for truly memorable and unique bridal shower gifts.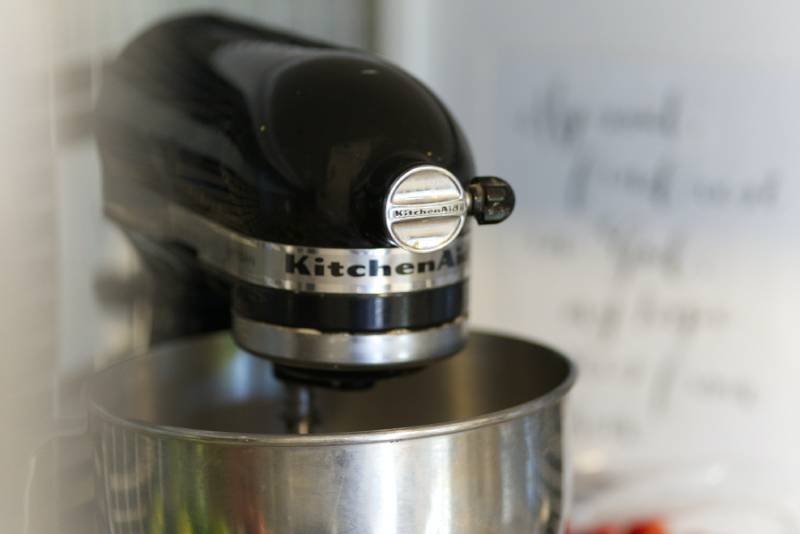 Chip in on a Higher End Wedding Registry Item for a Bridal Shower Group Gift
Wedding registries often have a range of items and that includes various price points as well. Some of the top asked-for wedding registry gifts are whiskey decanter sets, champagne glasses, stand mixers, custom wine glasses, wine refrigerators, etc. And some of these items come with higher price tags that may not be in the budget for an individual. But if you opt-in to tag team with other friends, selecting and all contributing to a higher ticket item can make for a great bridal shower group gift.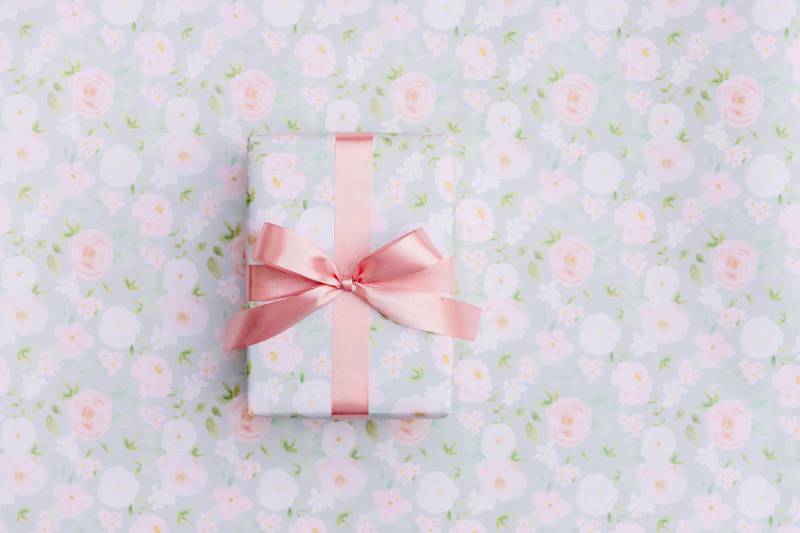 Give a Wedding Shower Gift the Bride Can Shop for Herself
Organizing group gifting — whether it's a physical gift or a collective experience — can certainly be a challenge from getting the group together, agreeing on a unique bridal shower gift, collecting money, etc. It can often become a headache and more stressful than it should be. Sometimes the best bridal shower group gift is one that the bride can pick out herself to make sure she receives something she truly wants and needs and will appreciate. This group gift checklist can help you on your way to get started.
So where should you go to organize a unique bridal shower gift that will sure please the soon-to-be Mrs.? The answer is GiftCrowd. A fully online platform makes the art of group gifting a true pleasure for all parties with a fully online and seamless process, whether the group gift is from a few people or dozens of contributors – the process remains the same.
And the best part is, the bride-to-be will receive the funds to use and shop online from 400+ brands and can decide where to spend the collected gift funds. Amazon.com and Crate & Barrel are two of the many options and are both often popular spots for wedding registries, Celebrity Cruises is another selection that could make for the perfect honeymoon, or perhaps a Delta gift card to cover flights to an exotic destination. All of these and so many more are options that the gift recipient – the bride — will have with GiftCrowd as a group bridal shower gift. Giving the gift of choice certainly makes for a fun and unique bridal shower gift idea.
Let's continue the long-standing tradition that comes with bridal showers in giving the soon-to-be Mrs. all the love and gifts to start her marriage with meaningful bridal shower group gifts.
Give the bride-to-be a gift she deserves. Give the gift of GiftCrowd for the best bridal shower group gift.