Looking for Back-to-school Gift Ideas for Teachers and Students? Here Are Some Gift Ideas to Consider
Organizing new textbooks. Learning to tie new sneakers. Labeling notebooks. Filing up pencil cases. Prepping lesson plans. Writing out name tags. These are just a handful of back-to-school chores for parents, students, and teachers. Heading back to school conjures lots of emotions for all involved. There's the promise and excitement of a new year ahead with so much to learn and also apprehension of what to expect and nervousness of the unknown.
The American writer James Baldwin once said, "The purpose of education, finally, is to create in a person the ability to look at the world for himself, to make his own decisions," which makes for a great and inspiring back-to-school quote. It is motivating and exciting that the education one receives opens up a world of possibilities and decision-making skills. Sometimes a little added motivation and encouragement goes a long way in the form of back-to-school gifts for both students and their priceless teachers.
Here are some ideas when it comes to back-to-school gifts — whether it be supplies, words of encouragement, or back-to-school gift cards to make shopping that much more fun.
Back-to-school Gift Ideas for Your Kids, the Students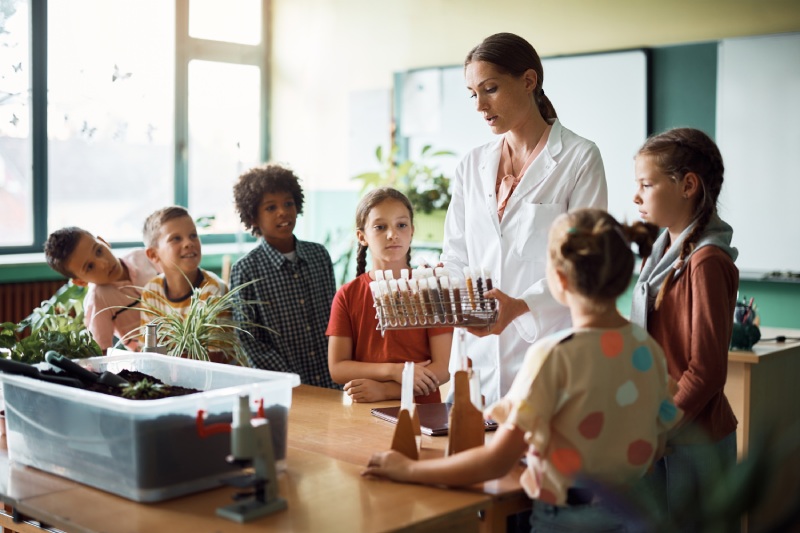 A New Lunch Snack for School
Next time you're at the grocery store, ask your child or children to pick out one new special snack that they would like to have in their lunchbox as a special treat during the first week back and throughout the year. Get them involved in the shopping process and get them excited about what's ahead for school with a little something new when it comes to school snacks. Plus, it's a great way to even teach them a bit about nutrition and money as well depending on their age and grade they are entering.
A Secret and Sweet Handwritten Note for an Inspiring Day in the Classroom
Surprise your child with a handwritten note with some words of encouragement, a fun joke, stickers, or something else they can look forward to during what may be an emotional few days back in the classroom. Slip the note into their lunchbox or into their backpack for a sweet surprise. Rest assured knowing that you've put a smile on your child's face as they were getting settled for the new school year ahead. There are a lot of costs associated with going back to school, so this easy and free back-to-school gift idea will make everyone smile.
Back-to-school Gift Cards for a Fun, Yet Practical Shopping Experience:
As a parent, time and money both add up when getting your child (or children), back-to-school ready. Since you're already going to be spending some significant money at stores like Target, Walmart, Amazon, and Staples, plan ahead and stock up on purchasing some back-to-school gift cards that you can buy over time from sites like GiftCrowd throughout the year so you don't incur a large credit card statement all at once. Then, when it's time to head back to class, use these gift cards when you go shopping for your school-aged kids. And you can even give it to them as a back-to-school gift to get them excited, so they feel like they are shopping for their new backpack, folders, sneakers, socks, etc. You won't spend any more than you normally would, but there will be the added perk of involving your child in their back-to-school process and having them feel like they received a gift in the process. It's practical yet fun and is rewarding for all parties.
Now, time to focus on the teachers. Without them, school and education wouldn't even exist. Here are some back-to-school ideas for teacher gifts.
Back-to-school Gift Ideas for Teachers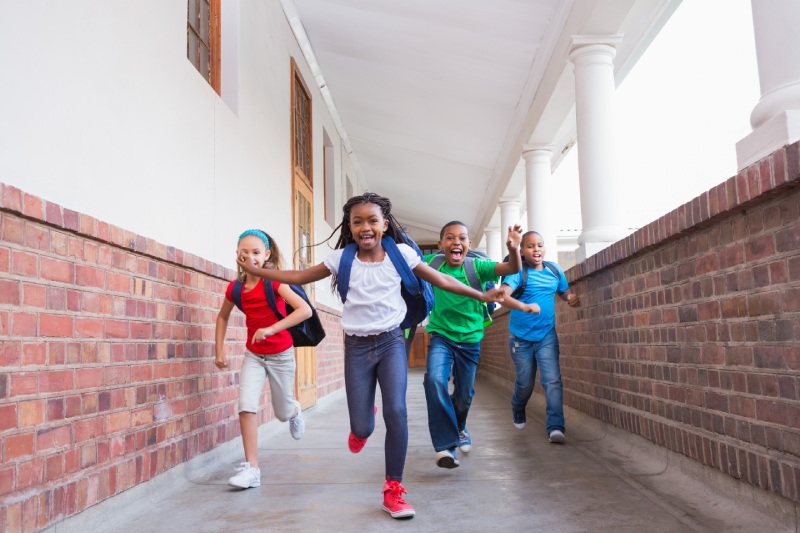 A Thoughtful, Handwritten Note
Taking the time to write a handwritten note, not only from you the parent but from your child can go a long way. Include a favorite quote, some information about what your family did over the summer, or maybe what they are most excited to learn in class. This personal touch is a simple yet meaningful gesture. And during this emotional time of going back to school, it may be just the thing the teacher needs to read to know that people care. Plus, it teaches your children valuable communication skills, handwriting skills, spelling, and more.
A Small and Easy-to-Care for Classroom Pet Plant or Flowers as a Teacher Gift
Having students bring in a small easy-to-care-for plant or some flowers for their new homeroom teacher will spark joy for both the gift giver and the gift recipient. A small plant for the classroom can become something the teacher involves his or her students in caring for and learning about, and they can watch grow throughout the year. And bringing a flower arrangement can brighten up the teacher's desk, and it can go home with them to continue to be enjoyed. It's a thoughtful and cost-conscience gift that will bring smiles to everyone's face.
Back-to-School Gift Cards as a Special Treat
Students aren't the only ones who need supplies for the new school year ahead. As teachers often dip into their own pockets to outfit their classrooms with decor, supplies, and new learning tools, giving teachers gift cards, especially to popular retail stores, can go a long way. It even gives them the option of shopping for themselves and buying a new outfit for their first day back. Our teachers invest so much in children's education, a gift card is a nice way to give back and invest and appreciate them a bit too, especially at the start of a new school year ahead. Using the fully online platform GiftCrowd is a great option for this. This lets the teacher decide where they want to purchase items needed for their classroom from stores like Staples, Michaels, Amazon and many other brands, including Visa, for added flexibility.
The Perk of Back-to-School Gifts
Going back to school comes with a wide range of emotions. And a little something like a back-to-school gift card or other small but meaningful acknowledgement can go a long way. So, whether you opt for thoughtful, handwritten notes, or opt for back-to-school gift cards, whatever you choose will be the right one and make a difference for students and teachers alike.
Looking for Back-to-School Gifts?