What Are Some Great Gifts for Coaches?
One of the many inspiring quotes in the book Mind Gym: An Athlete's Guide to Inner Excellence by Gary Mack reads, "You have the responsibility to shape your life. You are the person who pushes yourself forward or holds yourself back. The power to succeed or fail is yours alone." And while that is true for all athletes professional or not, coaches play a strong role in helping to inspire and push their players to push towards that excellence.
And in the U.S. with more than 37,000 high school coaches and more than 73,000 middle school coaches, this equates to a whole lot of inspiration. Many of these coaches not only inspire and educate on the field, court, track, rink, etc. but are teachers in the school as well. In fact, more than forty percent of all full-time secondary educators have some type of coaching responsibility.
The education received at school is more than just from books and classroom settings. Many skills, leadership qualities, and life lessons are learned through athletic teams at school. And these coaches help pave the way for young students to learn and excel in more than just the sport they are playing. Just like teachers and administrative staff, coaches deserve appreciation and recognition the whole year through. Here are some coach gift ideas to show appreciation for your coach whether it's the start or end of the season or simply just because.
Here Are Some Top Gifts for Coaches
Personalized Coaching Gear
A custom-made coaching jacket, hat, or bag with their name, initials, or school mascot to spruce up their coaching wardrobe can make a thoughtful and practical gift either at the start of the season or the end. They will get to represent their school whether coaching or wearing it out and about while running errands around town.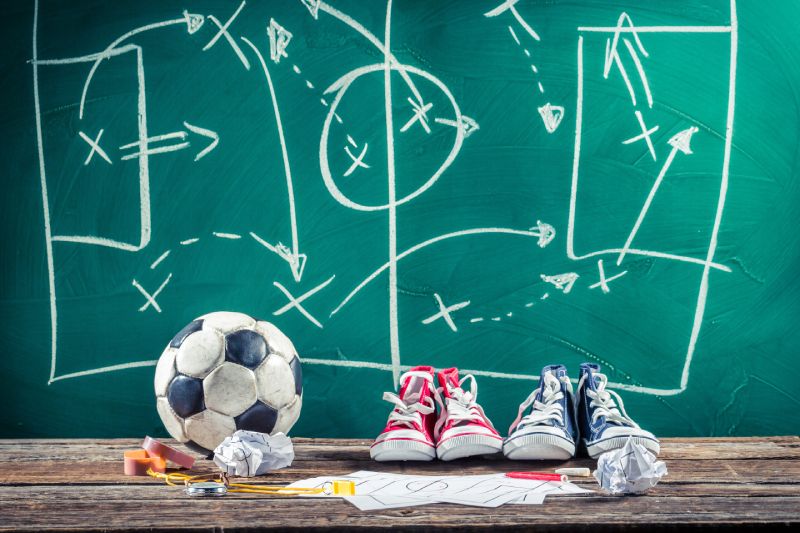 New Sports Equipment as a Gift Idea for Coaches
Depending on the sport, consider gifting high-quality equipment like a new set of basketballs, soccer balls, volleyballs, or any other equipment that might enhance students' practice and make the job of coaching that much more enjoyable. Like teachers, coaches often dip into their own pockets to purchase new gear so helping them enhance their tools of the trade to make for a positive player experience goes a long way.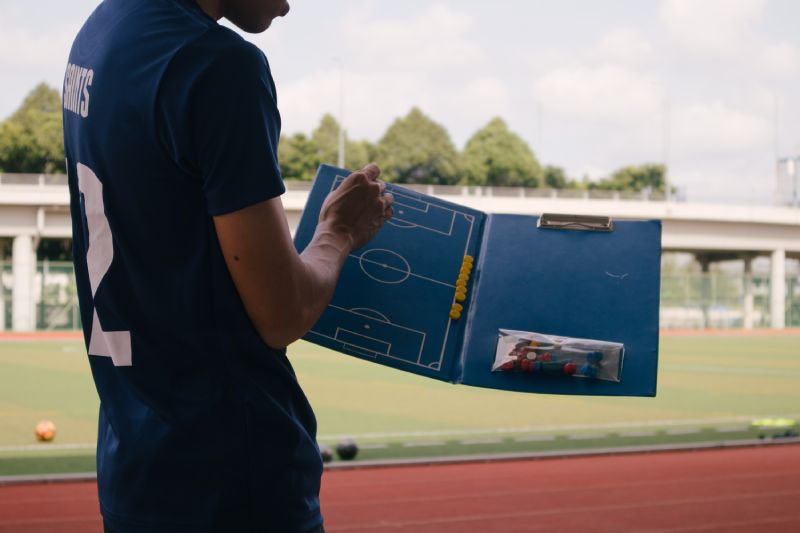 Training and Conditioning Aids
One goal of being a coach is to improve their players' skills on the field, court, or rink, with training and conditioning aids such as agility cones, speed ladders, rebounders, or pitching machines. These tools add tremendous value to coaching strategy and improve their players' experiences. It's a gift that benefits more than just one person.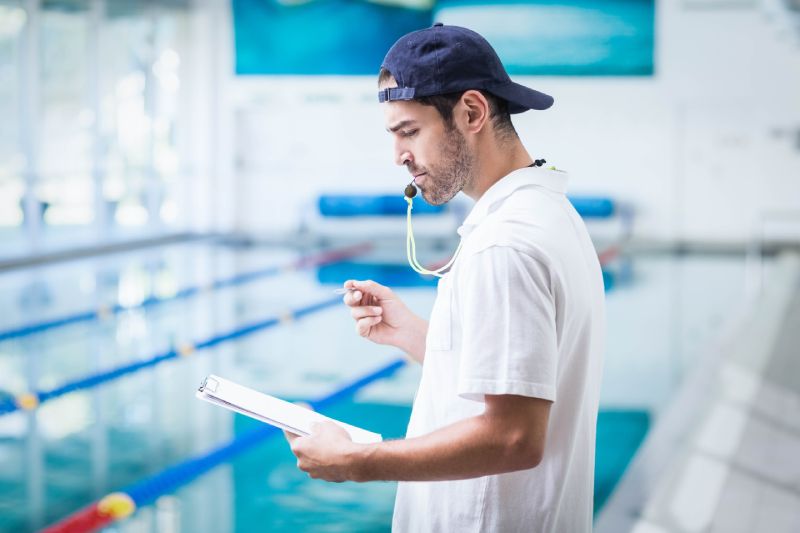 Whistle and Lanyard Set in School Colors
Coaches need to get their team's attention when running drills and conditioning. So why not opt for a high-quality whistle with a matching lanyard as a coach gift idea – it certainly will turn some heads.
Coaching Books for Inspiration
Gifting books that offer insights and strategies for coaching their specific sport or books on leadership and motivation make for one of the best coach gifts. Mind Gym by Gary Mack, The Score Takes Care of Itself by Bill Walsh, and The Coach's Guide to Game-Winning Softball Drills by Michele Smith all make for solid coach gift ideas if you want to give a book that is sure to inspire greatness.
A Practical Coach's Clipboard
A dry-erase coach's clipboard can help coaches communicate strategy to their team both during games and practices. Look for ones that have pre-printed field or court diagrams for the specific sport.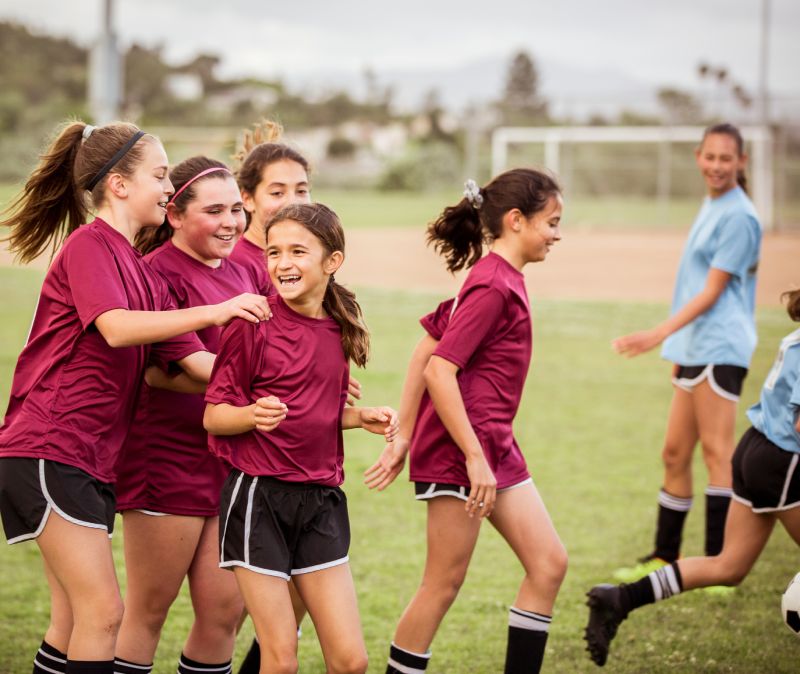 Coordinated Team Apparel in School Colors as a Coach Gift Idea
Sports and school spirit and pride all go hand-in-hand. Gifting both the coach and the whole team with personalized team apparel like a custom polo shirt, jacket, sweatshirt, workout gear or hat can make for not just a great coach gift, but also a team gift.
More Than Just an Average Gift Card
Who doesn't enjoy shopping for their own gift at their favorite store? Or dining and enjoying their favorite meal at a well-liked restaurant? If you're unsure about their specific needs or preferences, consider a gift card to a sporting goods store, online retailer, or a local restaurant so they can treat themselves.
But you can take it to the next level with not just a single gift card to one location, but rather funds where coaches can pick and choose any combination of gift cards from well over 400 retailers. That's where GiftCrowd comes in to play. The platform makes both individual and group gifting a breeze and is a fully digital experience for both the gift givers and receivers. It lets the recipient select the places where they would prefer to allocate the funds gifted to them without being locked into a single location. A gift from GiftCrowd would certainly be a well-received coaching gift to show your appreciation.
Fitness or Massage Sessions
Everyone needs time for themselves and self-care. Being a coach is taxing mentally and physically. Consider giving them gift certificates for fitness classes, personal training sessions, or a massage to help them relax and recharge. And as mentioned before, if you're really not exactly sure where to purchase a gift card from, GiftCrowd won't limit you or the gift recipient to just a single location.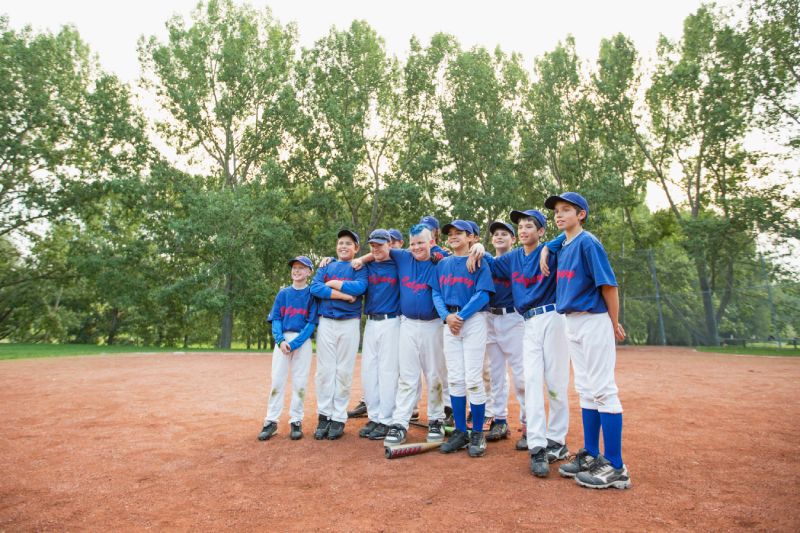 A Framed Team Photo
Sometimes nothing is more meaningful than a gift that is personal and unique for a coach. Including a team photo and action shots from the season in a nice frame can add a personal touch and makes for a great group gift.
Remember, the best gift will ultimately depend on the coach's individual preferences and the sport they coach. Consider their needs, personality, and budget you have in mind when making your selection. For all the inspiration and motivation that coaches give to their players and teams, giving them a coach gift that shows your appreciation no matter how big or small can go a long way.
Looking for the Perfect Coach Gift Idea?