Sweepstake Rules:
3 PTO Leaders will each win a $150 GiftCrowd gift for their PTO/PTA.
The PTO/PTA can use the gift to recognize and show their appreciation for Teachers & Staff Members this holiday season.
The GiftCrowd gift can be redeemed into one or more gift cards from the wide selection of leading brands GiftCrowd partners with.
Enter by submitting this form no later than December 1st 2022 at midnight EST.
By entering this sweepstake you are agreeing to be added to our mailing list and to the GiftCrowd Privacy Policy.
Sweepstake Rules:
3 PTO Leaders will each win a $150 GiftCrowd gift for their PTO/PTA.
The PTO/PTA can use the gift to recognize and show their appreciation for Teachers & Staff Members this holiday season.
The GiftCrowd gift can be redeemed into one or more gift cards from the wide selection of leading brands GiftCrowd partners with.
Enter by submitting this form no later than December 1st 2022 at midnight EST.
By entering this sweepstake you are agreeing to be added to our mailing list and to the GiftCrowd Privacy Policy.
Using

GiftCrowd

for Gifting All The School Teachers is Easy
Enter the list of teachers and other staff members you would like to gift – a school's gifts page will be created
Share the unique link of your gifts page with the school parents
Parents join the gifts they want and add their contribution and personal greetings
Every teacher chooses their gift from hundreds of online and physical stores
Using

GiftCrowd

for Gifting All The School Teachers is Easy
Enter the list of teachers and other staff members you would like to gift – a school's gifts page will be created
Share the unique link of your gifts page with the school parents
Parents join the gifts they want and add their contribution and personal greetings
Every teacher chooses their gift from hundreds of online and physical stores
About GiftCrowd
Prices & Fees
FAQ
Privacy Policy
Terms of Use
What Is

GiftCrowd?

We, at GIFTWITH Inc, are very glad we could create GiftCrowd, the service which makes the process of gifting others intuitive and painless, because we are using it ourselves on a daily basis.

After several frustrating experiences of collecting money, tracking down a couple of guys who kept on forgetting to bring cash, making sure we always had exact change only to find out that the gift receiver was not satisfied with our choice and went to exchange it, we were convinced that in today's technological world it did not have to be this way, and this is how GiftCrowd was born.

Now when we want to gift a colleague at work, a teacher of our kids at school, buy birthdays presents to friends of our kids and even when gifting a friend when we do not invite anyone to join, we simply turn to GiftCrowd which not only makes buying gifts painless, but also makes receiving gifts as painless, leaving the power to select the desired gift (and more than one in most cases) at the hands of the receiver.

We hope you will find it useful!

The GiftCrowd Team
Pricing and Fees
Using GiftCrowd does not cost either gift buyers or gift receivers anything! Yes, that's correct, anything, zero, nada, …. We do not charge any fees not now and not in the future. It is completely FREE to use. Please note that vendors of prepaid debit cards might charge activation fees for their respective cards.
Enjoy!
Frequently Asked Questions
What is GiftCrowd?
GiftCrowd is the most convenient way to gift as a group. Anyone can start a gift and decide whom to gift and when to deliver the gift and invite others to join. Every gift invitee can join the gift and include a personal greeting. On the target date the gift recipient will be notified and will get access to the gift where they can read the greetings, send thank you notes and choose how to redeem the collected amount into one or more gift cards.
How much does using GiftCrowd cost?
Using GiftCrowd is free of charge as GiftCrowd does not charge any fees neither to gift participants nor to gift recipients.
Can I select the specific brand or at least the genre the gift receiver will use?
With GiftCrowd gift creators or participants need not worry about knowing exactly what the gift recipient wants as it is the gift recipient who chooses how to redeem the collected amount into one or more of hundreds of types of gift cards.
Can I use GiftCrowd to buy gifts without inviting others to join?
Yes. To do that, please choose the "Only me" option when you create a gift. The gift recipient will still be able to choose how to redeem the collected amount into one or more of hundreds of types of gift cards.
Will the gift recipient see how much I contributed?
Whoever created the gift can decide whether to show the amounts of individual contributions, or whether to only show the total amount collected. When you are joining gifts through a gifting page, the text at the top of the page will mention whether individual contributions will be shown or not.
Which payment methods are available to gift participants?
GiftCrowd accepts credit cards, debit cards, PayPal and Venmo.
Can I modify my greeting after I joined a gift?
Yes, to modify the greeting please login to your GiftCrowd account. If you joined a gift before you created your GiftCrowd account, please register to GiftCrowd using the same email address you provided when you joined the gift.
Is your question still unanswered?
Please contact us at
contact@giftcrowd.com
. We will do our best to get back to you as quickly as possible, 7 days a week
Privacy Policy
GiftCrowd stores the information you provide exclusively for the purpose of providing you with the best user experience. The email address you provide, will be used to send you notifications about the gifts you create, receive and participate in. It is also used in order to send you receipts for your gift contributions.
GiftCrowd might also use your email address to send you information related to GiftCrowd.
GiftCrowd will never sell or share your email address or any other personal information, you provide.
You have the right to request GiftCrowd to close your account at any time by contacting contact@giftcrowd.com
Terms of Use
These Terms of Service (the "Terms") set forth the terms and conditions that govern access to, and use of www.giftcrowd.com made available by GIFTWITH, Inc. ("GIFTWITH", "we," or "us") that enable users to purchase together gifts and receive gifts sent to them by other users as described herein (collectively, the "Services"). These Terms are a legal agreement between you ("you," or "your") and GIFTWITH. By using our Services, you agree to be bound by these Terms. GIFTWITH reserves the right to change or modify these Terms at any time and in our sole discretion. Using the Services after the Terms have been altered indicate your acceptance of the revised Terms. If you do not agree to any amended Terms, you must stop using the Services.
Eligibility, Registration and Account
Our Services are intended solely for users who are 13 years of age or older. If you are under the age of 13, then you are not permitted to register for an account with GIFTWITH. In addition, if you are between the ages of 13 and 18 (or the age of legal majority under applicable law), you may only use the Services under the supervision of a parent or legal guardian who registers for an account with GIFTWITH and thereby agrees to be bound by these Terms. By using the Services, you represent and warrant that you are 13 years of age or older. In order to use the Services, you will be required to register for an account with GIFTWITH. You may only register for one account and you agree to: (i) provide accurate, current and complete information; (ii) maintain the security of your account and accept all risks of unauthorized access to your account; and (iii) promptly notify GIFTWITH if you discover or otherwise suspect that your account has been subject to hacking or other unauthorized use
Intellectual Property and Limited License
Unless otherwise indicated by GIFTWITH, the Services and all content and other materials therein, including, without limitation, the GiftCrowd logo and all other designs, text, graphics, pictures, information, data, software, sound files, other files made available within the Services and the selection and arrangement thereof, and any documentation or other ancillary material provided to you by or behalf of GIFTWITH are the proprietary property of GIFTWITH and are protected by U.S. and international intellectual property laws.
GIFTWITH hereby grants you a limited, nonexclusive, non-sublicensable license to access and use the Services solely for the purpose of purchasing, sending or managing GiftCrowd gifts under these Terms; however, such license is subject to these Terms and you are not permitted to (a) sell, rent, lease, lend, redistribute, sublicense or make commercial use of the; (b) copy, reverse engineer, decompile, disassemble or attempt to discover the source code of our Services; (c) modify, alter or otherwise make any derivative uses of the Services, or any portion thereof; (d) remove, alter or obscure any copyright, trademark or other proprietary rights notice included in the Services; (e) use any data mining, robots or similar data gathering or extraction methods; (f) download (other than the page caching) any portion of the Services, except as expressly permitted via the Services; and (g) use the Services other than for their intended purposes. Any use of the Services other than as specifically authorized herein, without the prior written permission of GIFTWITH, is strictly prohibited and will terminate the license granted by these Terms. Such unauthorized use may also violate applicable laws, including without limitation, copyright and trademark laws and applicable communications regulations and statutes. Unless explicitly stated by GIFTWITH, nothing in these Terms shall be construed as conferring any license to intellectual property rights, whether by estoppel, implication or otherwise. This license is revocable at any time.
Trademarks
"GIFTWITH" and the GiftCrowd logo and any other GIFTWITH product or service names, logos or slogans are GIFTWITH's trademarks in the United States and in other countries, and may not be copied, imitated or used, in whole or in part, without the prior written permission of GIFTWITH. All other trademarks, registered trademarks, product names and company names or logos mentioned in the Services are the property of their respective owners and may not be used without permission of the applicable trademark holder. Reference to any products, services, processes or other information, by name, trademark, manufacturer, supplier or otherwise does not constitute or imply endorsement, sponsorship or recommendation by GIFTWITH.
Third-Party Services; Third-Party Materials
GIFTWITH may provide links to third-party websites, apps, mobile services or other third-party services ("Third-Party Services") and may also display, link to or otherwise make available third-party content, data, information, events, apps or materials ("Third- Party Materials") on the Services. GIFTWITH does not endorse or control, and makes no representations or warranties of any kind, regarding any Third-Party Services or Third-Party Materials including, but not limited to, the content, accuracy, quality, nature, appropriateness, decency, functionality, performance, reliability, completeness, timeliness, validity, safety, legality or any other aspect thereof. Your use of Third-Party Services and Third-Party Materials is at your own risk. GIFTWITH is not responsible for any issues, legal or otherwise, that may result from your use of the Third-Party Services or Third-Party Materials, including any loss, damage or harm of any sort incurred as a result of your use of Third-Party Services or Third-Party Materials. If you access or use any Third-Party Services or Third-Party Materials, GIFTWITH's terms and policies, including these Terms, no longer govern. You should review the applicable terms and policies including, but not limited to, privacy and data gathering practices, of any Third- Party Service to which you navigate from the Services. For the avoidance of doubt the terms and policies for Third-Party Services are solely between you and the Third-Party Services provider and not GIFTWITH.
Gift Card Vendor Terms and Liability.
Gift Cards purchased via our websites or mobile applications are issued and activated by participating third-party merchants, retailers and vendors (collectively "Vendors"). Your purchase of each Gift Card will be governed by certain terms and conditions established by the issuing Vendor. Depending on the applicable law of your jurisdiction and the promotional nature of certain Gift Cards, Vendors may set expiration dates for such Gift Cards, in addition to other restrictions and requirements. You should review and familiarize yourself with all applicable Vendor terms and conditions prior to purchasing any Gift Card. If you have questions regarding the applicable Vendor terms, please contact the issuing Vendor.
As issuers of the Gift Cards, Vendors (and not GIFTWITH) are fully responsible for all aspects of their Gift Card programs. Vendors are also responsible for any and all liabilities, damages and costs suffered by you or any other customer in connection with your purchase and use of their Gift Card. GIFTWITH is not affiliated with the Vendors and has no liability for (i) the sale of products or services to you by a Vendor through the use of any Gift Card; and (ii) any Vendor's failure to honor a Gift Card. You will need to look solely to the Vendor for any remedy in connection with the foregoing issues. You waive and release GIFTWITH and its subsidiaries, affiliates, partners, officers, directors, employees and agents from any liabilities, damages and costs arising from or related to (i) your loss or the theft of any product sold by GIFTWITH (including Gift Cards); and (ii) any act or omission of a Vendor in connection with a Gift Card it provides.
GIFTWITH and its licensees, affiliates, and licensors make no warranties, express or implied, with respect to the GIFTWITH products, including without limitation, any express or implied warranty of merchantability or fitness for a particular purpose. With respect to the Gift Cards that you purchase on the website or mobile applications, the amount paid for any Gift Card does not include sales, value added or use taxes, which may be charged to you separately by the applicable Vendor at the time you purchase products or services from the Vendor using the Gift Card. All purchases made on the websites or mobile applications are final. Purchased Gift Cards are non-returnable and non-refundable.
Gift Card Errors.
We attempt to be as accurate as possible and to eliminate errors on the products that we sale; however, GIFTWITH does not represent or warrant that any Gift Card and information about the Gift Card (including the description, Vendor information or pricing information) provided is accurate, complete, reliable, current or error-free. In the event of an error, in an order confirmation, in processing a Gift Card purchase or otherwise, we reserve the right to correct such error and revise your order accordingly (including charging the correct price) or to cancel the order and refund any amount charged.
User Conduct
You are solely responsible for your conduct and the conduct of anyone who uses your account with respect to the Services, and you agree that you will not and will not permit anyone using your account to do any of the following in connection with the Services:  Use the Services in any manner that could interfere with, disrupt, negatively affect or inhibit other users from fully enjoying the Services or that could damage, disable, overburden or impair the functionality of the Services in any manner or in any way inconsistent with any documentation provided to or made available to you by GIFTWITH concerning the Services;
Flag content or report abuse for improper purposes or without good reason; Use the Services for any illegal or unauthorized purpose or engage in, encourage, or promote any illegal activity, or any activity that violates these Terms or any other rules or polices established from time to time by GIFTWITH; Attempt to indicate in any manner that you have a relationship with us or that we have endorsed you or any products or services for any purpose; Create an account or post, store or upload (or otherwise make available) any User Content if you are not over 13 years of age; Use or attempt to use another user's account without authorization from such user and GIFTWITH; Modify, adapt, hack or emulate the Services; Use any robot, spider, crawler, scraper or other automated means or interface not provided by us to access the Services or to extract data; >Develop any third-party applications that interact with User Content or the Services without our prior consent;
Feedback
You can submit questions, comments, suggestions, ideas, plans, notes, drawings, original or creative materials or other information or materials about GIFTWITH and the Services (collectively, "Feedback"). Feedback, whether submitted through the Services or otherwise, is non-confidential and shall become the sole property of GIFTWITH. GIFTWITH shall own exclusive rights, including all intellectual property rights, in and to such Feedback and shall be entitled to the unrestricted use and dissemination of this Feedback for any purpose, commercial or otherwise, without acknowledgment or compensation to you.
Disclaimers
YOU EXPRESSLY ACKNOWLEDGE AND AGREE THAT YOUR USE OF THE SERVICES IS AT YOUR SOLE RISK AND THAT THE ENTIRE RISK AS TO SATISFACTORY QUALITY, PERFORMANCE, SAFETY, ACCURACY AND EFFORT IS WITH YOU. TO THE MAXIMUM EXTENT PERMITTED BY APPLICABLE LAW, THE SERVICES ARE PROVIDED ON AN "AS IS" AND "AS AVAILABLE" BASIS. GIFTWITH DISCLAIMS ANY AND ALL WARRANTIES AND REPRESENTATIONS (EXPRESS OR IMPLIED, ORAL OR WRITTEN) WITH RESPECT TO THE SERVICES CONTAINED THEREIN, INCLUDING ANY AND ALL: (I) IMPLIED WARRANTIES OF MERCHANTABILITY; (II) IMPLIED WARRANTIES OF FITNESS OR SUITABILITY FOR ANY PURPOSE; AND (III) WARRANTIES OF NON-INFRINGEMENT OR CONDITION OF TITLE. GIFTWITH DOES NOT WARRANT THAT THE FUNCTIONS CONTAINED IN THE SERVICES WILL BE ACCURATE OR MEET YOUR REQUIREMENTS, THAT THE OPERATION OF THE SERVICES WILL BE UNINTERRUPTED OR ERROR-FREE, OR THAT ANY DEFECTS IN THE SERVICES WILL BE CORRECTED. NO ORAL OR WRITTEN INFORMATION, GUIDELINES OR ADVICE GIVEN BY GIFTWITH WILL CREATE A WARRANTY. SOME JURISDICTIONS DO NOT ALLOW THE DISCLAIMER OF IMPLIED TERMS IN CONTRACTS WITH CONSUMERS, SO SOME OR ALL OF THE DISCLAIMERS IN THIS SECTION MAY NOT APPLY TO YOU.
Indemnification
You agree, at your sole expense, to defend, indemnify and hold us, our service providers and consultants, and our and their respective directors, employees and agents, harmless from and against any and all actual or threatened suits, actions, proceedings (at law or in equity), claims, damages, payments, deficiencies, fines, judgments, settlements, liabilities, losses, costs and expenses (including, but not limited to, reasonable attorney fees, costs, penalties, interest and disbursements) caused by, arising out of, resulting from, attributable to or in any way incidental to: (i) your use of the Services or (ii) your violation of these Terms or the rights of any third-party.
Limitation of Liability
TO THE MAXIMUM EXTENT PERMITTED UNDER APPLICABLE LAW, IN NO EVENT WILL GIFTWITH BE LIABLE TO YOU OR ANY THIRD-PARTY FOR ANY INCIDENTAL, SPECIAL, INDIRECT, CONSEQUENTIAL, EXEMPLARY, OR PUNITIVE DAMAGES WHATSOEVER INCLUDING, BUT NOT LIMITED TO, DAMAGES FOR LOSS OF PROFITS, LOSS OF DATA, BUSINESS INTERRUPTION OR ANY OTHER COMMERCIAL DAMAGES OR LOSSES, ARISING OUT OF OR RELATED TO THE SERVICES AND THE CONTENT THEREIN, HOWEVER CAUSED, REGARDLESS OF THE THEORY OF LIABILITY (CONTRACT, WARRANTY, TORT (INCLUDING NEGLIGENCE, WHETHER ACTIVE, PASSIVE OR IMPUTED), PRODUCT LIABILITY, STRICT LIABILITY OR OTHER THEORY) AND EVEN IF GIFTWITH HAS BEEN ADVISED OF THE POSSIBILITY OF SUCH DAMAGES. SOME STATES DO NOT ALLOW THE EXCLUSION OR LIMITATION OF INCIDENTAL OR CONSEQUENTIAL DAMAGES, SO THIS LIMITATION MAY NOT APPLY TO YOU. IN NO EVENT WILL GIFTWITH'S TOTAL LIABILITY, WHETHER IN CONTRACT, WARRANTY, TORT (INCLUDING NEGLIGENCE, WHETHER ACTIVE, PASSIVE OR IMPUTED), PRODUCT LIABILITY, STRICT LIABILITY OR OTHER THEORY, ARISING OUT OF OR RELATING TO THE USE OF OR INABILITY TO USE THE SERVICES EXCEED TWENTY DOLLARS ($20.00) (AS OPPOSED TO ANY OTHER FEES/COSTS INCLUDING, BUT NOT LIMITED TO, ANY FEES ASSOCIATED WITH YOUR DEVICE, THE COST TO PURCHASE AND OPERATE YOUR DEVICE, THE COST OF ANY GIFT CARDS OR THE COST OF ANY PRODUCTS OR SERVICES PURCHASED WITH A GIFT CARD).
Applicable Law
GIFTWITH is based in the United States and our Services are subject to U.S. law. We make no representations or warranties that the Services are appropriate or available for use in other locations. If you choose to access or use the Services from locations outside the United States, you do so at your own risk and are responsible for compliance with all applicable laws, rules and regulations. The laws of the State of New York, excluding its conflicts of law rules, govern your use of the Services. Your use of the Services may also be subject to other local, state, national, or international laws. You agree that any action at law or in equity arising out of or relating to the Services or the Terms will be filed only in the state and federal courts located in Suffolk County, New York, and you irrevocably and unconditionally consent and submit to the exclusive jurisdiction of such courts over any suit, action or proceeding arising out of the Services (including, but not limited to, your use of the Services).
Termination or Modification of Services
GIFTWITH reserves the right to change, suspend, remove, discontinue or disable access to the Services at any time and without notice. In no event will GIFTWITH be liable for the removal of or disabling of access to any portion or feature of the Services.
Severability
If any provision of these Terms shall be deemed unlawful, void or for any reason unenforceable, then that provision shall be deemed severable from these Terms and shall not affect the validity and enforceability of any remaining provisions.
Waiver
Enforcement of the Terms is solely in our discretion and our failure to enforce a provision in some instances does not constitute a waiver of our right to enforce such provision in other instances.
Assignment
GIFTWITH may assign these Terms and its rights or delegate its obligations under without your consent. All provisions contained in these Terms shall extend to and be binding upon you and GIFTWITH's successors and assigns. You may not assign these Terms to another person or entity.
Legal Compliance
You represent and warrant that: (i) you are not located in a country that is subject to a U.S. Government embargo, or that has been designated by the U.S. Government as a "terrorist supporting" country; and (ii) you are not listed on any U.S. Government list of prohibited or restricted parties.
GiftCrowd
is Perfect for

Gifting Teachers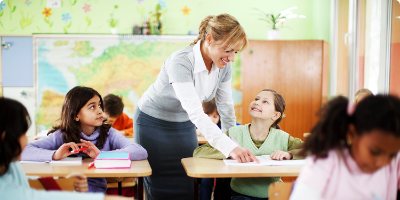 M. Choo, Virginia
"Being a teacher is such a demanding job and we were blessed by having some of the country's best teachers. Showing our appreciation by pulling our resources together is the least we can do. Thank you GiftCrowd for changing this tedious process into a hassle-free experience"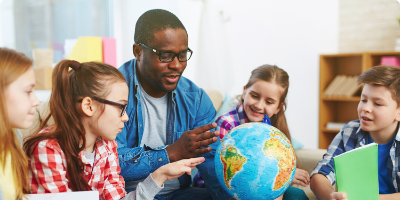 D. Ryan, Montana
"My kids attend the county school and as kids are coming from all over the county, collecting money was always nerve wrecking and time consuming. Using GiftCrowd made it a breeze and last Christmas we broke the participation rate record and it only took 8 days to collect all the gifts"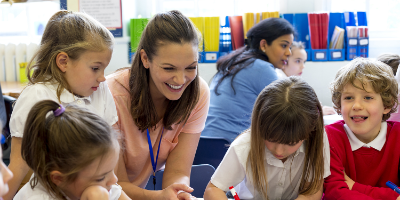 S. Lewinson, NJ
"As a class mom (and it was always me) I dreaded the moment I would have to collect the teachers gift money and send numerous reminders to the other parents. GiftCrowd changed that completely"
Gifts from Thousands of

Stores

and

Brands
The merchants represented are not sponsors of or otherwise affiliated with GIFTWITH INC. The logos and other identifying marks attached are trademarks of and owned by each represented company and/or its affiliate. Please visit each company's website for additional terms and conditions.