Looking for the perfect teacher gift this holiday season?
Did you know that receiving (and I could make the cause for giving) gifts is one of the five love languages? The love language concept was coined by counselor and pastor Gary Chapman in a series of books and is a way to show how loved and appreciated someone is – gifts being one of them.
And while modern-day gift-giving started in the 19th century it goes all the way back to ancient times, as an act of showing gratitude. Science has even found that gift-giving is actually good for you. According to an article published in The Harvard Gazette, happiness can be found by spending money on others – and the amount doesn't matter, it's the act of doing something whether it's big or small for someone else.
This holiday season, take a moment to pause and do yourself and others good by recognizing the special people in your life, with teachers certainly topping the list.
So, if you or your parent-teacher organization (PTO) is looking for ideas for meaningful teacher holiday gifts, we have you covered with a simple and free online, gifting solution from GiftCrowd.
How much should I spend on a teacher gift?
First, it's always a good idea to keep gifts between the teacher and the gift-giver so as to not make others feel excluded unless, of course, it's a group gift. It's also recommended to give thoughtful gifts, but to be mindful of how much is spent. While there is no official rule or set amount to spend, gifts ranging between $10-$30 are seen as appropriate and reasonable tokens of appreciation.
With that being said, one of the benefits with GiftCrowd, is that even when it's a group gift, the amount from each individual is kept completely confidential. And as GiftCrowd caters to communities of all socio-economic levels across the U.S., the GiftCrowd platform allows PTOs and PTAs to provide a suggested contribution amount if they wish to do so. This is where the PTO can provide their input on the amount based on what is appropriate for their community.
Plus, parents can each include their own personalized greeting and even upload an image of their choice to be delivered to the teacher together with the gift.
So, this year, as you consider the enormous effort made by teachers and staff members throughout the year, even a simple holiday gift can positively impact both them and you. In this article, we'll share six of the best holiday gift ideas that will surely put a smile on everyone's face.
Here are 6 of the best holiday gifts for teachers in 2023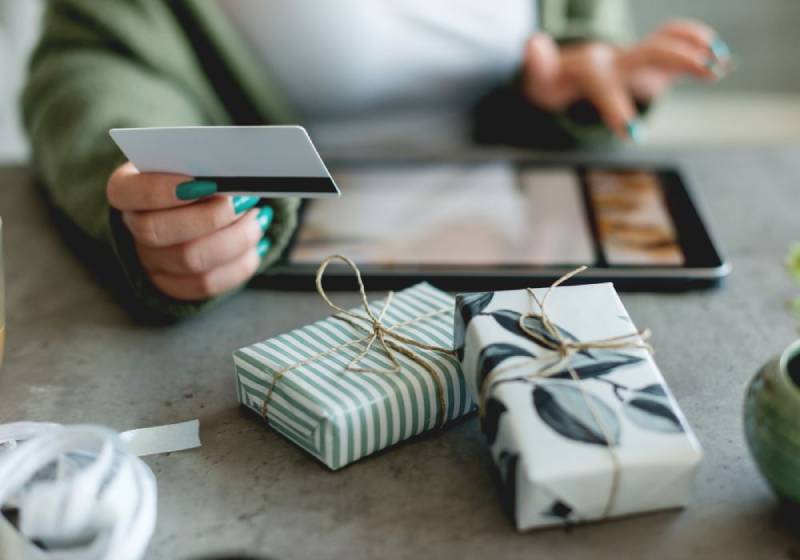 DIY Teacher Gifts
Homemade gifts can often turn into some of the most memorable and heart-warming kind, plus they can easily be budget-conscious, too. It's a great way to have your children involved in the process, especially if they are elementary-school-age. DIY teacher holiday gifts can range from a simple art project like a handwritten note or painting to edible gifts like cookies and specialty popcorn.
The Gift that Gives Back
In life, it's often the simple pleasures that can mean the most. Donating to a special charity on behalf of your teacher can mean so very much to them as well as the nonprofit recipient. But perhaps even more meaningful is providing them with the gift of selecting their charity of choice to donate to. It's a way to doubly give back this year.
Did you know you can give gift cards to nonprofits like the American Cancer Society, The American Red Cross, Charity Choice, and so many more? You can! Give the gift that keeps on giving to do even more good for others who need it most. It may just be one of the best holiday gift for teachers (and nonprofits, too) out there.
Pampering Teacher Gifts for the Holidays
Who doesn't like to indulge in a little self-care? By nature, the teaching profession is such a selfless one. They deserve to take time to treat themselves. Whether you make or purchase bath bombs or put together a custom gift basket of lavender-scented creams and essential oils, the thought you put into this (and the amazing scent) will certainly be noticed. You could even opt for a gift card option to stores or even a Spa & Wellness gift so your kids' teachers can select a blissful spa location of their choosing. So many options to share the gift of relaxation and appreciation.
Foodie Gifts for Teachers
Sometimes the way to someone's heart and showing gratitude is best accomplished through food. And an edible gift that can be enjoyed and shared with their family and consumed around holiday gatherings is another option for the teacher who's a foodie. Gift baskets filled with gourmet chocolates and global-inspired snacks can satisfy anyone's sweet or salty craving. But going the gourmet food gift route can go beyond pre-selected goodies.
Through the GiftCrowd site, the gift recipient can opt for a variety of restaurant gift cards to a local spot for a night on the town from high-class to quick serve – it's a chance to let them pick their own food adventure and enjoy a meal without cooking.
Entertainment-Related Gifts for Your Teacher
When it comes to entertainment, we're not talking about the class clown, practical jokester, or emails/texts from parents here, we're talking about spending time outside of the classroom. Tickets to the movies, Topgolf, or even fun clothing stores like Tommy Bahama, and T.J. Maxx, or even a gift card for a wide variety of tours for an upcoming vacation they may be going on, can make for the perfect escape. There is certainly no shortage of adventures both local and afar. You can help gift your kid's teacher this year through a GiftCrowd gift that can be redeemed into hundreds of gift cards.
The Most Versatile, Practical, and Appreciated Teacher Gift for the Holidays
It's always fun shopping for and unwrapping or unboxing a special gift. But the gift-buying process can be a stressful one, and especially tricky if you don't know the individual well enough on a personal level.
That's why gift cards can make for some of the best and most appreciated teacher gifts for the holidays. You can have all the fun while "window shopping" online browsing various categories and marking your favorites – beauty, entertainment, shopping, food, etc. — and then leave the rest up to the recipient for them to experience or buy something that will truly bring them joy. This rings especially true when you have nearly limitless options both online and in-store to choose from.
What are our favorite holiday gifts for teachers?
Did you know that gift cards are among the three most popular holiday gift choices in the U.S.? That fact should come as no surprise as we've never met someone who doesn't enjoy the abundance of options that come with a one-gift card.
So, make yourself and someone else even happier this holiday season by expressing your love and gratitude with a special gift from GiftCrowd. Your kids' teachers can select one or more gift cards from different stores, restaurants, and more when they receive a GiftCrowd gift.
If you're looking for the best holiday gift option for teachers from your family, from your parent organization, or are looking to purchase the gift as a group, GiftCrowd offers a nearly endless array of options – convenient for you and enjoyed by all.